Pilates equipment distributor Gladform announced Studio Bundles designed specifically for Home and Professional studios. The aim of these bundles is to provide carefully designed solutions for various levels of budgets and requirements.
Pilates equipment distributor Gladform announced Studio Bundles designed specifically for Home and Professional studios. The aim of these bundles is to provide carefully designed solutions for various levels of budgets and requirements.
Four Professional Studio Bundles from beginner-level Home Studios for new instructors who are looking to start their own practice from a corner of their home, to Advanced level aimed at clients who are planning to start a full-fledged Pilates studio. These bundles can also fit the needs of existing studios who are considering to expand or replace their existing equipment.
Beginner-level bundles (Starter Pack and Combo Pack) include the main equipment (Reformer) and smaller equipment such as the Wunda Chair and Spine Corrector, depending on the bundle. The Reformer Combo included in the Combo pack is the flagship model of BASI Systems in the UK, due to its space-saving design, which integrates a Reformer, Tower and a Trapeze Table in a single unit. This allows the instructors to achieve a rich repertoire for their clients, taking advantage of the versatility of the Reformer Combo.
Orkun Acikgoz Director of Gladform commented "For clients who are on a budget, the Starter Pack includes the Standard Reformer, which can be upgraded to a Reformer with Tower, or even a Reformer Combo at a later stage. BASI Systems equipment can be upgraded later, which allows flexibility for new instructors. The Spine Corrector included in the Starter pack comes with proprietary F2 System, which adds a variety of exercises to the traditional Spine Corrector, effectively turning it into a studio workhorse".
The Advanced Pack includes the main Studio equipment (Reformer, Trapeze Table, Wunda Chair and Spine Corrector), whereas Pro Pack includes the revolutionary F2 Armchair Set, which features 2 sets of F2 Systems for a much wider repertoire.
On the Home Bundles side, there is even more flexibility with 5 different set ups, that opens the doors of Pilates to users who would like to continue their practice at home. There are 2 beginner level packs (Petit and Tiny) which target home users that lack space. These packs include the Wunda Chair and F2 Spine Corrector for a proper Pilates work out at home, even without a Reformer.
More advanced bundles (Small, Medium and Large Packs) include the Reformer and other equipment, depending on the level selected. "Especially during the pandemic, we saw a surge in demand from private users, who were unable to attend their favourite Pilates class at a studio due to lockdowns" said Orkun. "We also have clients who are so passionate about Pilates that they take formal instructor training for a pro-level home practice. These bundles were curated carefully based on our experience with dealing with such clients. We analysed which combinations were in demand and decided to offer solutions that fit specific needs", he added.
All Studio Bundles include required small props much needed in Pilates Studios, such as the Wooden Pole, Cushion Block and Studio Mat, depending on the bundle. Gladform also bundles the Wunda Chair with F2 System, which was a decision taken after seeing the demand in the market for this combination.
Orkun said "These bundles offer great savings for clients, and they can be customized depending on individual needs of each client. Gladform has one of the quickest lead times in the industry and they offer White Glove Service by a 2-men team who can assemble the equipment at client's premises and remove all packaging, creating a turn-key solution for clients who would like to start their practice immediately. They also offer studio design help providing 3D drawings based on the dimensions of the actual studios".
BASI Systems was founded by Rael Isacowitz, the founder of BASI Pilates with over 30 years of teaching experience under his belt and thousands of instructors graduated from BASI studios in over 40 countries around the world. The sleek and modern lines of BASI equipment reflect his attention to detail and function, all the while staying true to principles of Joseph Pilates who created this method. Gladform represents BASI Systems in the UK since 2017 from their base in London, with clients ranging from home users to international fitness chains.
Further details of these bundles can be found at https://gladform.com/
Media Contact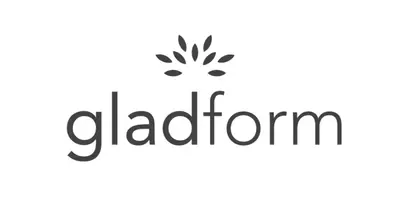 Company Name
Gladform
Contact Name
Orkun Acikgoz
Phone
44 20 3633 7044
Address
Unit 4, 419 Wick Ln
City
London
Postal Code
E3 2PX
Country
United Kingdom
Website
https://gladform.com/
COMTEX_425795875/2737/2023-03-02T15:26:24
Disclaimer: The views, suggestions, and opinions expressed here are the sole responsibility of the experts. No Ireland Daily News journalist was involved in the writing and production of this article.