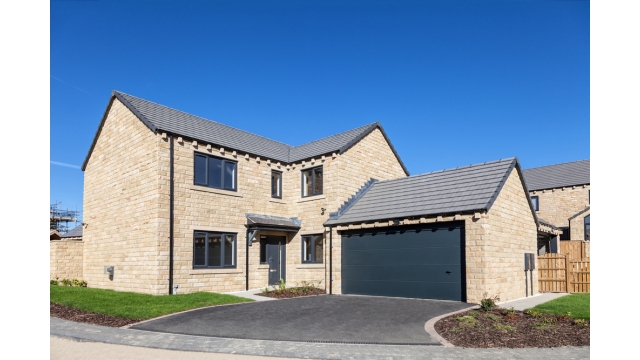 Since conveyancing needs can be diverse and involve complex fee variables, AVRillo Conveyancing's new report teaches property buyers and sellers how to avoid hidden costs, and ensure that their service provider holds the right qualifications and insurance to facilitate their property transfer successfully.
More details can be found at https://avrillo.co.uk/conveyancing-quote-5-tips-on-how-to-get-the-best-one
The recently released report, titled 'Conveyancing Quote Estimate – 5 Tips on how to get the best one', covers firm research, estimate comparison, referencing and client care, credential verification, and fee transparency.
Conveyancers specialise in the legal and administrative work involved in the transfer of property ownership from one party to another. Buyers and sellers need to enlist their services to make sure that their transaction runs smoothly. Conveyancing costs comprise a group of legal fees and disbursements – the expenses a solicitor makes on a client's behalf. These include stamp duty, HM land registry fees, local authority and environmental search fees, and telegraphic transfer fees.
First, AVRillo Conveyancing recommends that customers compare firms to gauge the market rate and payment arrangements on offer. "The first step in comparing quotes is simply looking at the prices offered by each conveyancer and solicitor. Most firms offer fixed fees but some charge an hourly rate. It's important to compare both types of fees when shopping for quotes so that you can make sure you're getting the best deal," said a company representative.
Customers are advised to gather quotes from multiple firms and check which services are included in their quotes. This can help to identify any additional fees that may be charged later on. The company also recommends reading customer reviews to gain further insight into each conveyancer's services.
As AVRrillo Conveyancing notes, customers can be tempted to accept a quote without doing further research into the provider's credentials or levels of customer care. The report highlights the importance of asking for references to gain a better understanding of the firm's experience, reputation, and customer support provision.
In addition, the report urges customers to check their conveyancer's qualifications since failure to do this could result in financial losses or transaction delays. It notes that licensed conveyancers and solicitors should hold a law degree and have completed further specialised training and professional exams.
Finally, customers are advised to obtain a clear outline of costs to ensure they don't exceed their budget. This should be provided in the form of an itemised list and include potential expenses.
Founded in 1998, AVRrillo provides conveyancing services throughout London and the UK. In line with its commitment to customer service, the firm provides 24/7 tracking and call appointments. The company is the world's most-awarded conveyancer with 70 awards including The Sunday Times Gold for Best UK Conveyancer.
A company spokesperson said: "Conveyancing quote estimates are not one size fits all and it is important to take the time to learn how to get the best one. Once you understand the process, you can have confidence that you have received an accurate, competitive price. The key is to do your research and shop around."
Interested parties can find more information at https://avrillo.co.uk/conveyancing-quote-5-tips-on-how-to-get-the-best-one
AVRillo Conveyancing
257 Green Lanes,
United Kingdom
COMTEX_425740220/2764/2023-03-01T20:06:08
Disclaimer: The views, suggestions, and opinions expressed here are the sole responsibility of the experts. No Ireland Daily News journalist was involved in the writing and production of this article.