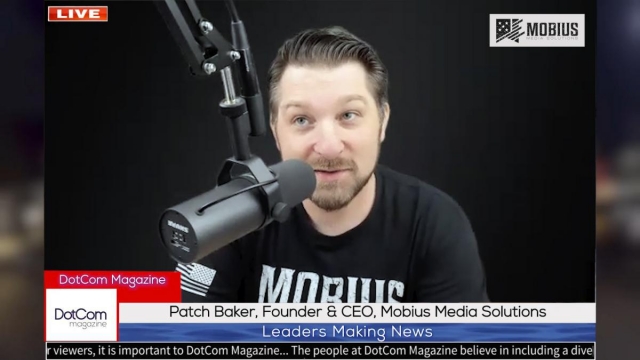 Veteran and business consultant Patch Baker has updated his private growth consulting services to help Veterans make their businesses more profitable in 2023. Patch also offers an exclusive 12-month mastermind for small groups, helping Veteran-owned businesses realize their growth potential.
Visit https://www.patchbaker.com/ for more information.
The announcement follows the growing number of Veteran-owned businesses in the United States. The US Census Bureau estimates that veterans own about 2 million businesses, generating $1.3 trillion in sales and employing nearly 5 million people. As a growth consultant, Patch works closely with business owners to explore organic and inorganic growth opportunities. All private consulting and advisory services are by application.
The 12-month mastermind allows growth-oriented Veterans to work with Patch, relying on his independent insight and experience to transform their businesses. All applicants are pre-qualified, and each mastermind is limited to 12-24 CEOs or decision-makers.
Through his marketing company Mobius Media Solutions, Patch seeks to help veterans support other veterans, offering a "Tactical Response Marketing Course" to enhance clients' lead generation and conversion to achieve their best return on investment.
The course helps veterans identify their client avatars to ensure their digital marketing campaigns reach their ideal clients. It shows them how to geo-target their advertising, so they can focus their digital marketing strategies on those purchasing their products and services, especially if they have a local market. Course participants learn to deploy effective social media and video campaigns to enhance their marketing campaigns.
The Tactical Response Marketing Course augments the services that Mobius Media Solutions provides clients. First, the company conducts business and marketing audits to gather information on audience research and the customer journey and sales funnel. Next, it creates a custom battle plan for the business, which offers 12 months of specific business goals that can be achieved through different forms of paid marketing. Finally, it analyzes what has worked and builds on these successful tactics.
Visit https://www.linkedin.com/in/patchbaker/ for more information.
"These are battle-tested tactics, techniques, and processes to win in the paid media industry," said one of Mobius's co-founders, who has used the tactics taught in the course to scale the company's business."It's not just a course. It's direct access to my team in a local community where we coach people live and help them break through to the next level in their business."
For more details, check https://mobiusmediasolutions.com
Mobius Media Solutions
United States
COMTEX_425687699/2764/2023-03-01T00:07:20
Disclaimer: The views, suggestions, and opinions expressed here are the sole responsibility of the experts. No Ireland Daily News journalist was involved in the writing and production of this article.