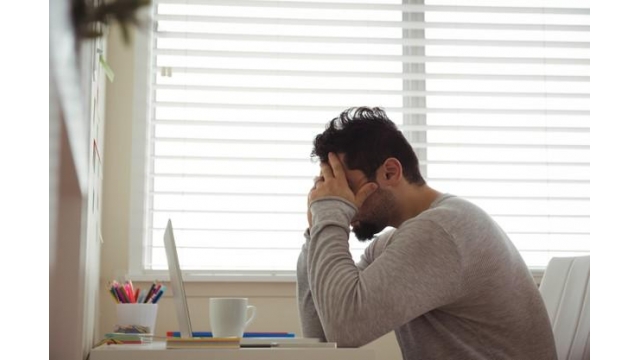 Teresa Thompson, the Founder and Senior Therapist at Salt River Therapy, is thrilled to announce that Jack Skelton will be joining and providing treatment to patients at the Salt River Therapy clinic in Brooklyn, New York.
Salt River Therapy offers a secure environment for clients. Those over 18, who feel like they need a place where it's okay to tell someone they're not okay, can get individual or couples counseling. It's Salt River Therapy's goal to be a place where clients can put themselves first and get the help they need.
Visit www.saltrivertherapy.com to learn more about Salt River Therapy and discuss how they may be able to support you.
Salt River therapists use Zoom to carry out online therapy sessions. They are able to hold virtual sessions with clients from all around New York and New Jersey, thanks to the convenience that telehealth provides. They also have limited in-person availability at their office in Downtown Brooklyn.
As the new Associate Therapist at Salt River Therapy, Jack will be working with clients to strengthen their self-care routines and strategies, as well as to break patterns that are no longer beneficial to them. Jack specializes in fixing relationship issues and establishing healthy boundaries between clients and others. They are pleased to deal with clients who are interested in or actively participating in non-monogamy, sex work, or kink. They are fat-positive and body-positive and deeply invested in the fight against racism.
Jack has over 10 years of experience working with individuals and groups to address and move through life challenges, including:
– anxiety and depression
– healthy and unhealthy relationships
– LGBTQ identities and life transitions
– stress from disability/chronic illness and/or caretaking
– self-esteem issues
– enhancing communication and interpersonal skills
– setting boundaries
– conflict resolution
"I use an anti-oppressive, client-centered, strengths-based therapeutic approach. I use therapeutic modalities similar to those Mary Poppins takes out of her bag; together, we'll decide which ones are ideal for you." says Skelton.
Teresa Thompson expressed her excitement about welcoming a new associate to her practice: "I am extremely excited to welcome Jack Skelton to my practice. They provide a terrific balance of top-notch clinical education and knowledge with a strong enthusiasm for providing community-based care. "
To schedule a free phone consultation, click this link. For general inquiries, please email hello@saltrivertherapy.com. They respond to emails, calls, and text messages at their earliest convenience on business days.
Salt River Therapy
hello@saltrivertherapy.com
+1-347-766-4949
44 Court St. Suite 1217
PMB 97301
United States
COMTEX_425687711/2764/2023-03-01T00:07:21
Disclaimer: The views, suggestions, and opinions expressed here are the sole responsibility of the experts. No Ireland Daily News journalist was involved in the writing and production of this article.