GPTVoicer Eric Holmlund Text-To-Speech AI Content Creation Software 2023 Launch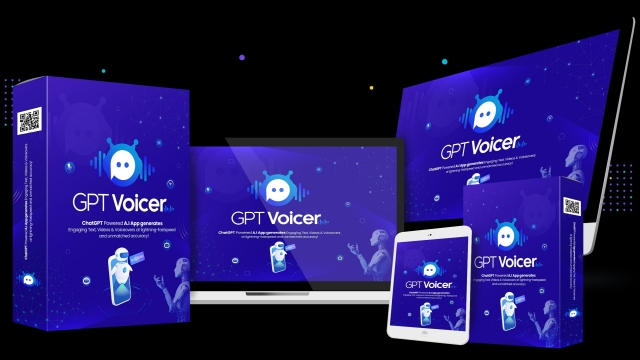 The new software is designed to streamline content creation by combining the text functionality of ChatGPT and automatically generated voiceovers. Audio creation can be used for advertisements, YouTube, and engaging social media content.
More information can be found at: https://muncheye.com/eric-holmlund-et-al-gptvoicer
New data reveals ChatGPT has set the record for the fastest-growing user base of all time. It is estimated to have reached the 100 million monthly user mark just two months after launch. With the latest release, GPTVoicer helps to meet the demand for audio content and multimedia asset creation.
The software can generate content in any language, using a variety of AI human voices, making it easier and more efficient for businesses to create engaging content. It integrates with GPT content-creation technology to automatically generate voiceovers that sound natural and professional. With GPTVoicer, podcasters, and video creators can focus on content creation without having to manually record or edit their script.
Eric Holmlund explains that the software is user-friendly, with an intuitive interface. Users input their content into the app, select the language and voice they want to use, and the software generates the audio for them.
With GPTVoicer, businesses can easily create content in the language of their target audience, without the need for expensive translation services or hiring voiceover artists who speak the language. This can be particularly beneficial for small businesses or startups that do not have the budget to hire professional voice actors, says Eric Holmlund.
The purchase price includes unlimited voiceover generation. This makes it an affordable solution for businesses of all sizes, without the need for expensive monthly subscriptions or additional fees.
A spokesperson for the software states: "With this inbuilt voiceover tool, you can transform any text into stunning human-like speech. You can then add and edit voiceovers, make professional videos, or create any kind of marketing content."
New users can create high-quality video content in different ways. The main approach is to convert text into videos, but entrepreneurs can also make videos through searchable images, directly from image URLs, or by uploading their own visual media.
Interested parties can learn more at: https://letsgolook.at/GPTVoicer
MunchEye
support@ampifire.com
+1-302-261-5332
London Office 15 Harwood Road, , London, England United Kingdom
United Kingdom
COMTEX_425687717/2764/2023-03-01T00:07:22
Disclaimer: The views, suggestions, and opinions expressed here are the sole responsibility of the experts. No Ireland Daily News journalist was involved in the writing and production of this article.