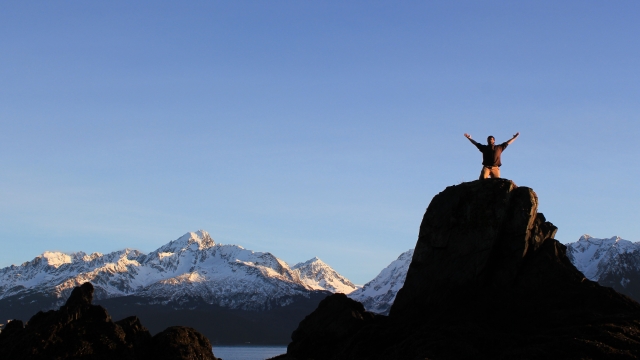 The new BA in Education program from Alaska Bible College is a 4-year degree designed specifically for Alaska residents, but also available to anyone in the United States interested in Biblical Studies. The program allows students to grow their faith and learn valuable teaching skills while being immersed in the natural beauty of the Alaskan landscape.
More details can be found at https://www.akbible.edu
The BA in Education program provides students with the certifications they need to teach and prepares them for recommendation in the state of Alaska. Though still pending state authorization, the degree is designed to comply with the rigorous standards of the necessary accreditation associations, including the CAEP, CCSSO, InTASC, and DEED, and students are assessed relative to national and state standards.
Most of the 120-credit program requirements are in Educator Preparation (48 credits) and Biblical Studies (27 credits). In Educator Preparation, students learn the principles of teaching, classroom management skills, and instructional methods. The Biblical Studies courses focus on New Testament and Old Testament surveys and the Doctrines.
The remaining credits required to complete the degree are spread out amongst Christian Ministry (9 Credits) and General Education (36 credits). Christian Ministry involves three courses of Evangelism and Discipleship, Missiology, and Servant Leadership. General Education includes a variety of standard courses all students must take, in subjects such as English, History, Mathematics, Philosophy, Science, and Sociology.
By the end of the program, students should be able to understand and address different learning needs, apply curricular knowledge, create engaging lesson plans, and employ instructional strategies. They should also be able to identify ways of positively affecting the community through education and faith.
"Alaska Bible College is passionate about helping students explore and discover their gifts, and practice using them in both classroom and ministry settings," said a spokesperson for the school. "During their time at ABC, students are steeped in a Christian worldview that values and prioritizes all people as sacred creations of God."
About Alaska Bible College
Founded in 1966 by pioneer missionary Vince Joy, Alaska Bible College provides Bible and ministry training to Jesus followers seeking to serve His Church, expand His Kingdom, and cultivate human flourishing. In addition to the BA in Education program, they also offer a BA in Biblical Studies & Christian Ministry and Certificates and AAs in Bible & Ministry.
Interested parties can find more information at https://www.akbible.edu
Alaska Bible College
+1-907-745-3201
248 East Elmwood Avenue
United States
COMTEX_425687736/2764/2023-03-01T00:07:24
Disclaimer: The views, suggestions, and opinions expressed here are the sole responsibility of the experts. No Ireland Daily News journalist was involved in the writing and production of this article.